Longhaul Presents March Madness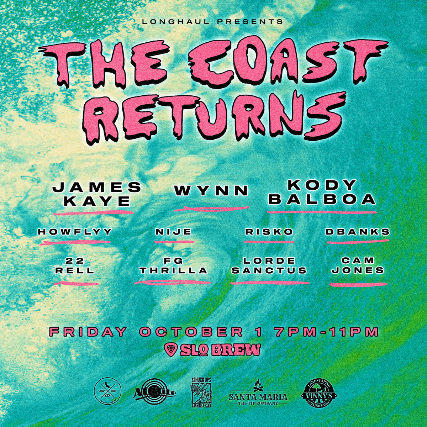 SLO Brew Rock
855 Aerovista Place, San Luis Obispo, CA
$20.00
Event Information
Longhaul and the SLO Brew Rock team up just in time for Spring to throw one of the hottest parties the Central Coast has ever seen!
The Longhaul Presents "March Madness" event will feature live performances by some of the Coast's top Hip-Hop & RNB artists including James Kaye, Wynn, Kody Balboa, Howflyy and more!
The event takes place Friday, March 13th at the SLO Brew Rock in San Luis Obispo, CA, with more artists, brands, and info TBA.

***Early Bird tickets are available online now for $15 and will increase on 1/24/20.