Polyvision 2020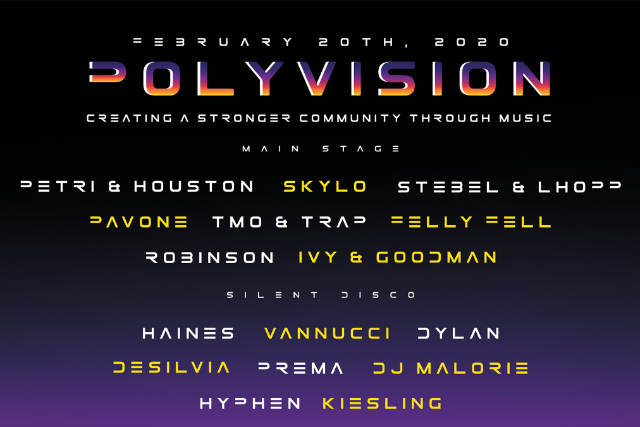 SLO Brew Rock
855 Aerovista Place, San Luis Obispo, CA
$28.00
Event Information
WITH EVERY TICKET PURCHASE, comes free transportation to and from the event, the experience of Cal Poly's first-ever music festival, the opportunity to attend Red Bull's brand new and exciting dance competition, as well as the battle of the silent disco and the thrill of the main stage performances!

Polyvision is a community-centered philanthropic music festival, in which Cal Poly students get the opportunity to perform in front of their peers with set times ranging anywhere between 30 and 60 minutes. The proceeds collected from Polyvision will be donated to Cal Poly's WITH US. WITH US is a national nonprofit, with its headquarters here at Cal Poly, that organizes the Aware, Awake, Alive program. This program focuses on generating awareness among young adults and parents on the dangers of alcohol poisoning, and it strives to create an atmosphere of shared responsibility among these students, their peers, and their educators.

For more vital information about the event, follow us on Instagram: @polyvision_slo or Facebook: @PolyvisionSLO"