Moonshiner Collective + Special Guests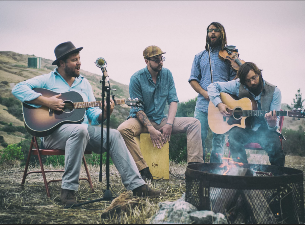 SLO Brew
736 Higuera St, San Luis Obispo, CA
$10.00
Event Information
Moonshiner Collective will be making their debut at the new SLO Brew location on Friday, March 3rd celebrating the release of the new EP "Fables of Our Youth". This show will feature a special one man band style performance by Dan Curcio with foot percussion and a wide array of instruments along with collaborators The Cimo Brothers and members of Curcio's former band Still Time. Curcio's bands have had the most sold out shows in SLO Brew's storied concert history and this night is going to be unique experience so get your tickets soon!
* The first 100 through the door will get a free CD of the new Moonshiner Collective EP "Fables of Our Youth"
Website: moonshinercollective.com
Video:
"Come Alive" (Live at When It Hits Records)
"Small Town Love"