Blind Melon at SLO Brew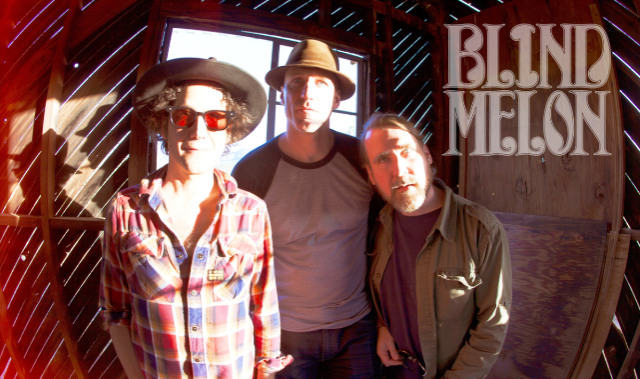 SLO Brew
736 Higuera St, San Luis Obispo, CA
$23.00
Event Information
Live at SLO Brew: Blind Melon
September 5th, 2018 | Doors 8 PM | Ages 18+
Tickets available at slobrew.com and Boo Boo Records
About Blind Melon: In recent years, the tale of Blind Melon has taken a dramatic turn – from an abrupt and tragic end, to a rebirth and reconnection with their legions of dedicated fans. No matter how you slice it, the group was responsible for some of the most memorable and pure- sounding rock music of the '90s, and with their reformation in 2007 with singer Travis Warren, Blind Melon have picked up with their fans, exactly where they left off. Blind Melon originally formed in 1990 in Los Angeles, California, when five transplants from other states crossed paths – singer Shannon Hoon (from Indiana), guitarist Christopher Thorn (from Pennsylvania), and guitarist Rogers Stevens, bassist Brad Smith, and drummer Glen Graham (all from Mississippi). . The group's now-classic self-titled debut followed in 1992. The album saw the group fit in perfectly with the then-burgeoning alt rock/grunge movement, due to their stripped-down, rootsy sound, as evidenced by such standouts as "Tones of Home" and "Change." But it was the song "No Rain" that became a smash on radio and MTV a year later, and Blind Melon became one of rock's feel-good 'overnight success stories.' As the album scaled the charts, plum opening gigs piled up over the next year – Guns N' Roses, Neil Young, Lenny Kravitz, and the Rolling Stones, as well as an unforgettable appearance at Woodstock '94. Barely over two months after the album's release, Hoon died while on tour from a drug overdose, at the age of 28. The four surviving members regrouped and issued an outtakes collection, 1996's 'Nico' (named after Hoon's then- baby daughter, and spawning such further Melon classics as "Soup" and "Soul One"), as well as the Grammy nominated home video, 'Letters from a Porcupine.' An attempt to find a replacement for Hoon was abandoned, and in 1999, the group officially went their separate ways.
During these intervening years, interest in Blind Melon continued to grow further, due to the emergence of the jam band scene – which many feel the group helped create .Add to it an ever-growing Blind Melon online community of fans, and it was clear that there was still an unmistakable demand for the band. It was precisely around this time that Smith and Thorn were asked to produce a few tracks for Texas- based singer/songwriter, Warren – who also happened to be a die-hard Blind Melon fan. Working with Warren on his demo, Smith jokingly said to Thorn that Warren "could sing Blind Melon songs in his sleep." Soon after, it had become apparent that they had finally located Blind Melon's new singer. With Stevens and Graham reclaiming their spots as well, Blind Melon was back in business.
Blind Melon has again returned to the stage playing cities all over the globe including North America, South America, Europe, Asia and more. The band continues to play a handful of special shows each year, such as their show at SLO Brew, looking forward to what the future will bring.