HIRIE at the SLO Brew Rock Event Center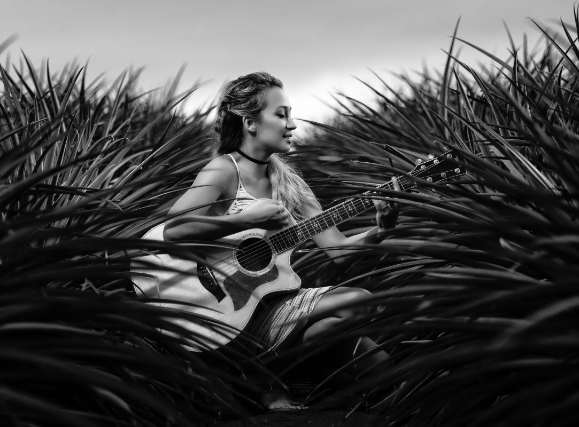 SLO Brew Rock
855 Aerovista Place, San Luis Obispo, CA
$17.00
Event Information
Live at the SLO Brew Rock Event Center: HIRIE
Thursday, October 11th
Doors 6 PM | Show 7 PM
with support from Tenelle and Lowtops
---
About: San Diego's seven­-piece band HIRIE is ready to offer a global spiritual uplift. Melding the balmy island touches of its singer's beloved home -- as symbolized by its moniker's first letter, a "H" for "Hawaii," with that feeling of irie, the award­-winning group offers a soundtrack of hope. Now, with its masterful new album, Wandering Soul, brimming with invigorating female-­fronted shamanistic reggae an oasis of positivity is just an album away.
HIRIE is poppy and purposeful, harnessing the power of accessible songcraft, social consciousness, world class musicianship, and the disarming and spellbinding qualities of reggae, the band exudes mainstream appeal without diluting its artistic vision. HIRIE is Hirie lead vocals, guitar, uke; Chris Hampton saxophone, flute, melodica, and accordion; Andrew McKee trombone, guitar, didgeridoo, and percussion; Andy Flores bass; Blaine Dillinger lead guitar; and Joey Muraoka on drums.
The mission to spread HIRIE began in 2013, and, since then, the septet has garnered some high watermarks. HIRIE was nominated as San Diego's Best World Music Award, and its video for the hit "Sensi Boy" has accrued over 545,000 views. The group has received airplay nationally and internationally, with strongholds in Hawaii, Guam, New Zealand, and Tahiti, and in the college market. Its self­-titled album debuted at #4 on the iTunes Reggae chart and rocketed to #9 Billboard Reggae chart. For three years, the group toured tirelessly, building a robust and highly dedicated fanbase. Select live performance highlights, past and present, include nationwide tours with Tribal Seeds, Iration, J Boog, and The Rebelution Tour. In the fall of 2016, HIRIE will tour with Nahko & Medicine for the People.
Onstage, the band is comprised of formidable performers. A collective of virtuosic musicians united in the selfless power of serving the reggae skank. At the center of it all, leading the way to spiritual musical enlightenment, is Hirie. Her signature aesthetic conjures the seductive expressiveness of divas like Mariah Carey and Whitney Houston, the raw emotionality of Lauryn Hill and Tanya Stephens, and the mystic sensuality of Enya. Together, HIRIE put on a polished show complete with choreography that offers big ­production entertainment and big­ heart transcendence.