Vista Kicks at SLO Brew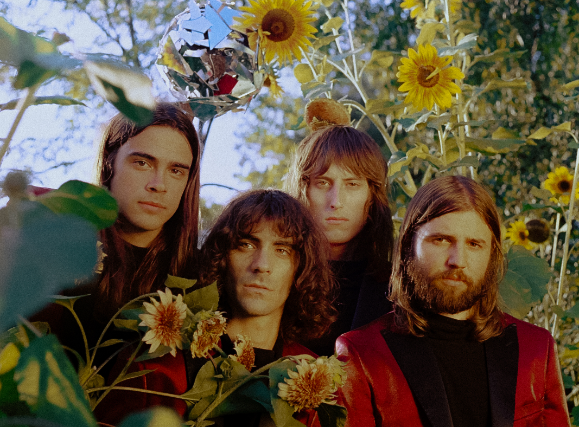 SLO Brew
736 Higuera St, San Luis Obispo, CA
$15.00
Event Information
Live at SLO Brew: Vista Kicks with The Bogeys on November 28th.
Doors 10 PM | Ages 18+
About Vista Kicks:
It reads like the kind of story you'd see in an old rock rag or zine…
Four lifelong friends from Northern California grow up obsessed with the sounds of AC/DC, The Beatles, Black Sabbath, The Bee Gees and Michael Jackson. Living within a block of each other since kindergarten, they began playing anywhere and everywhere with a stage by the age of 16, taking over supper clubs, parties, and backyard barbecues. After their single "Make It Real" cracked 2 million Spotify streams, they made a collective decision to forego college and trade their small Sacramento suburb for Hollywood, forming Vista Kicks in late 2015. Living together in a cramped one-bedroom apartment, the quartet—Derek Thomas, Sam Plecker, Trevor Sutton, and Nolan Le Vine—quietly ignited a buzz throughout L.A. and beyond with two full U.S. national tours under their belts and recording with Tommy Lee behind the board.
Back in L.A., they'd sell out local shows and host intimate (and raging) booze-soaked "Vista Kick Backs" in the studio where they resided for four months. Within a year, the band's independent 2016 Chasing Waves EP and additional singles generated over 5 million cumulative Spotify streams and 3.2 million YouTube views. However, everything set the stage for the release of their 2017 full-length, Booty Shakers Ball—self-produced by the musicians themselves and engineered by their guitar player and vocalist Sam Plecker.