The Wild Reeds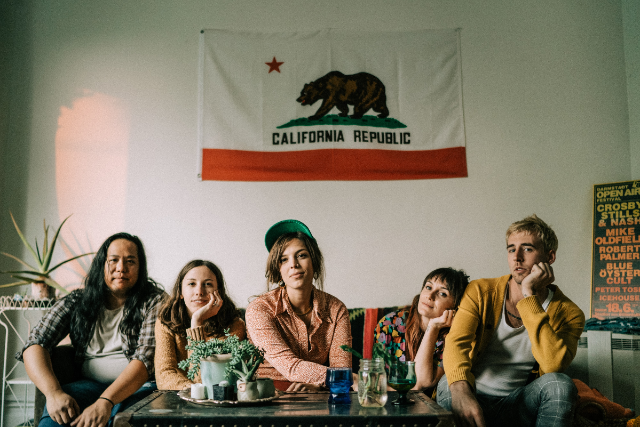 SLO Brew Rock
855 Aerovista Place, San Luis Obispo, CA
Event Information
Presale: Wednesday 12/19 7am - Thursday 12/20 10pm
Public Onsale: Friday 12/21 at 10am

Live at the SLO Brew Rock Event Center: The Wild Reeds on May 8th, 2019.
Tickets at slobrew.com/live and Boo Boo Records
Doors 7 PM | Ages 18+

* Standing Room Only *
About: The Wild Reeds are a band led by women, and that matters. Not a sister band, not a girl group, but a band fronted by three women, all talented singers, songwriters, and multi-instrumentalists in their own right: Kinsey Lee, Mackenzie Howe, and Sharon Silva, with drummer Nick Jones and bass player Nick Phakpiseth providing the Los Angeles-based band's rhythmic foundation. Like a harmony at its euphoric best, the leads' powerful — and powerfully distinct — voices merge to form a sound that can only be The Wild Reeds. On their third LP, Cheers, the band comes together to create an ode to the joys and pains of camaraderie.
The Wild Reeds' previous LPs, Blind and Brave (2014) and The World We Built (2017), and EPs, Best Wishes (2016) and New Ways To Die (2018), caught press attention from outlets including NPR Music (including a Tiny Desk Concert), Billboard, Rolling Stone Country, Noisey, and Garden & Gun, in addition to radio play from influential stations like KEXP and KCRW. And now arrives Cheers: a career highlight achieved by giving each writer considerable latitude, in the end creating a singular work out of three striking songwriting voices.
On Cheers, Lee, Howe, and Silva leaned into their differences for the first time, giving one another unprecedented amounts of freedom to execute their own songs. Each was allowed room to pursue her vision, while always leaving an open door for the other members to step in and collaborate. Ultimately Cheers is hopeful, celebratory, and communal; life can break your heart, but friends can mend it. The Wild Reeds' trials have only strengthened their commitment to each other, and resulted in their strongest and most unified record to date.