HIRIE at the SLO Brew Rock Event Center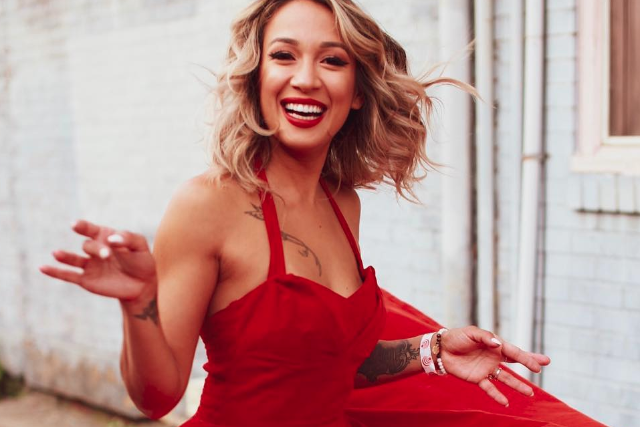 SLO Brew Rock
855 Aerovista Place, San Luis Obispo, CA
$20.00
Event Information
Live at the SLO Brew Rock Event Center: HIRIE

April 5, 2019 at 7 PM

Ages 18+

Tickets $20 ADV / $25 DOS from slobrew.com/live or Boo Boo Records

* Standing Room Only *

About:
Hirie­­ -- the frontwoman of the exhilarating reggae band HIRIE­­ -- grew up a global citizen. Her father worked for the United Nations and she was born in the Philippines, spent years in Italy, before her family settled in Hawaii, which became her spiritual home.
While in Hawaii, Hirie fell in love with reggae music, and took to the culture naturally. On the radio, and in conversation, she would hear the exclamation "iris." The popular reggae term is derived from a Jamaican patois, and it encompasses warmth and positivity -- it's a greeting, an affectionate term of approval, and a mindset. In these painfully complex times, we could all use some irie in our life.
San Diego's seven­-piece band HIRIE is ready to offer a global spiritual uplift. Melding the balmy island touches of its singer's beloved home -- as symbolized by its moniker's first letter, a "H" for "Hawaii," with that feeling of irie, the award­-winning group offers a soundtrack of hope. Now, with its masterful new album, Wandering Soul, brimming with invigorating female-­fronted shamanistic reggae an oasis of positivity is just an album away.
"Hirie is a lifestyle choice, it's about healing the body, the mind, and the spirit. Our fans and our band are always saying 'let's get HIRIE,' it's a way to detach from the painful complexities of the world, and bask in joyous energy," says the band's lead singer and sage who has taken the band's namesake for her own.
HIRIE is poppy and purposeful, harnessing the power of accessible songcraft, social consciousness, world class musicianship, and the disarming and spellbinding qualities of reggae, the band exudes mainstream appeal without diluting its artistic vision. HIRIE is Hirie lead vocals, guitar, uke; Chris Hampton saxophone, flute, melodica, and accordion; Andrew McKee trombone, guitar, didgeridoo, and percussion; Andy Flores bass; Blaine Dillinger lead guitar; and Joey Muraoka on drums.