Family of the Year at the SLO Brew Rock Event Center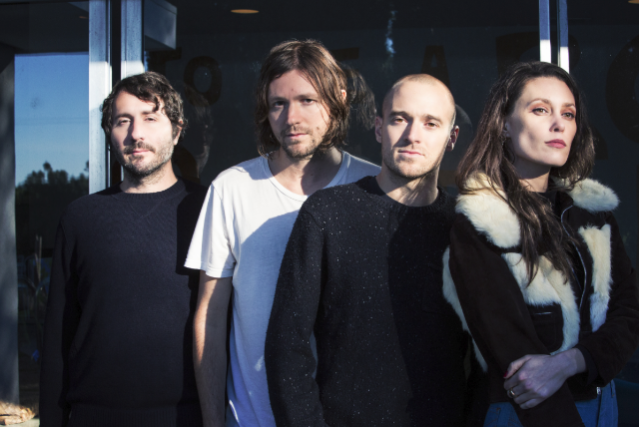 SLO Brew Rock
855 Aerovista Place, San Luis Obispo, CA
Event Information
Live at the SLO Brew Rock Event Center: Family of the Year with Hollis Brown on May, 17th.
Tickets available at slobrew.com/live and Boo Boo Records.
Doors at 7 PM | Ages 18+
About:
Family Of The Year—Joe [vocals, guitar] & Sebastian Keefe [drums, vocals], James Buckey [guitar, vocals], and Christina Schroeter [keyboards, vocals]—quietly captivate with a combination of idyllic instrumentation and emotional storytelling. Following 2009's Songbook, they toured relentlessly and organically attracted a devout fan base. 2012 saw them release Loma Vista. In the aftermath, the musicians earned praise from the likes of USA Today, Entertainment Weekly, Billboard, Interview Magazine, and Paste in addition to performing on Jimmy Kimmel LIVE!, Conan, and more. Its breakout single "Hero" would figure prominently in the trailer and soundtrack for the Academy® Award-nominated and Golden Globe® Awardwinning drama Boyhood and surpass 190 million Spotify streams. Coming off the road in late 2015 in support of the self-titled Family of the Year, they began crafting what would become their fourth full-length led by the 2018 singles, "Hold Me Down" and "Let Her Go". Written and recorded throughout 2016 and 2017, the album represents a philosophical shift and creative breakthrough for the group. Emerging from personal and professional turmoil, the band returned with their most hypnotic and heartfelt body of work yet.