Yoke Lore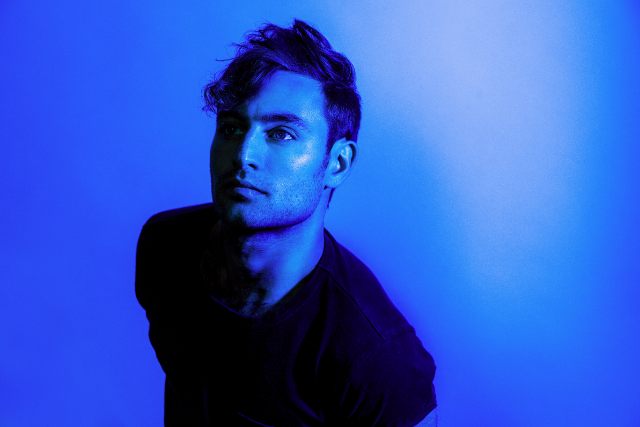 SLO Brew Rock
855 Aerovista Place, San Luis Obispo, CA
$12.00
Event Information
Yoke Lore will be performing live at the SLO Brew Rock Event Center with Adam Melchor on Wednesday, May 22nd.
Doors at 7PM | Ages 18+ | Standing Room Only |

Absolutes, the new EP from New York indie pop act Yoke Lore, explores the grey areas between black and white ideas while building upon the lush, sonic palette of his past works. The new music finds multi-instrumentalist, dancer, and visual artist Adrian Galvin polishing his heartfelt anthems and ruminating on finding balance amid respective oppositions by breaking through the notion that truth necessitates purity.

The former Walk the Moon and Yellerkin member's solo musical endeavor combines echoing waves of banjo, vocals, and percussion to create unforgettable pop songs with tactile sincerity and conviction. Galvin first hit the ground running in 2016 with Yoke Lore's debut EP, Far Shore, released on B3Sci Records. In 2017, the title track of his 2017 EP "Goodpain" hit #1 on Hype Machine, and quickly after his songs caught fire on Spotify, racking up over 10 million plays throughout the year.

Goodpain also garnered attention from major tastemakers such as NYLON, Consequence of Sound, Billboard and more. Yoke Lore toured extensively through 2017 with acts like Aquilo and Overcoats, while also making his way to the UK for The Great Escape and festivals like Field Trip in Toronto and Billboard Hot 100 in New York.

Following the success of his song "Goodpain," Galvin was invited to Spotify's New York City studio to record a stripped-down version the track, as well as two covers for his Spotify Singles: "Last Christmas" by Wham! and "Truly Madly Deeply" by Savage Garden. His holiday song graced Spotify's Holiday Singles playlist alongside covers by Demi Lovato, Sam Smith, and Miley Cyrus.

After a successful first-ever run of headline tour dates, Yoke Lore found a unexpected new fan in pop idol Taylor Swift, who added his cover of "Truly Madly Deeply" to her "Songs Taylor Loves" Spotify playlist in 2018. Galvin released his third EP, Absolutes, in July 2018 after a cross-country spring tour with FRENSHIP. He then headlined a run of west coast shows in October, leading up to a show supporting Bastille.