Prizefighter - SLO Film Fest at SLO Brew Rock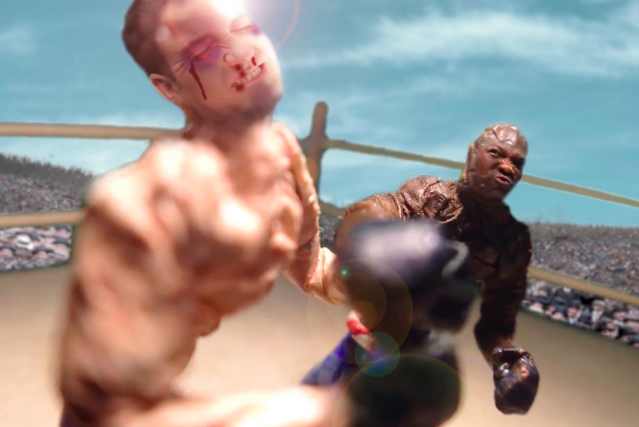 SLO Brew Rock
855 Aerovista Place, San Luis Obispo, CA
Event Information
Prizefighter will air at the SLO Brew Rock Event Center on Saturday, March 16th at 1:30 PM for the 25th Annual SLO International Film Festival.

Sponsored by Windows on the Water
This animated film depicts three days in the life of boxing legend Jack Johnson, the first African-American heavyweight champion, as he battles his fiercest opponent – racism. The incredibly creative animation presents dynamic characters that are made entirely from chewing gum wrappers, and the film was shot and edited on iPhones. 6 min. Animated/experimental. USA
Writer, Director, and Producer Lyndon Barrois will be in attendance from Thursday through Sunday.
Key cast: Keith David, Peter Macon, Eve Adam
Director/Writer/Producer: Lyndon Barrois
Website: https://pro.imdb.com/name/nm0057624/
Movie Trailer

The San Luis Obispo International Film Festival continues to grow and thrive as an oasis for independent filmmakers to screen their films and have face to face contact with enthusiastic audiences in talk-back sessions and workshops. For current history details and much more, visit slofilmfest.org.