Sophie's Quinceañera - SLO Film Fest at SLO Brew Rock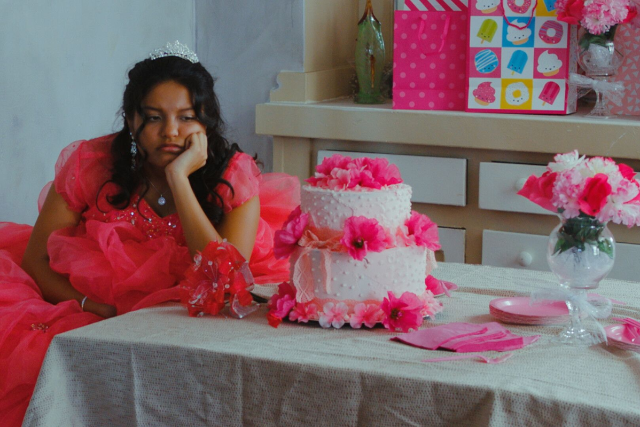 SLO Brew Rock
855 Aerovista Place, San Luis Obispo, CA
Event Information
Sophie's Quinceañera
will air at the
SLO Brew Rock Event Center
on Saturday, March 16th at 1:30 PM for the 25th Annual SLO International Film Festival.
Sponsored by Sands Inn & Suites
World Premiere
A building manager dealing with his own grief must help his tenant perform a messy task during her daughter's quinceañera. Directed by SLO Film Fest alum Keith Powell (My Name is David, People We Meet)
Warning: This film contains scenes of violence.
Drama. 12 min. USA.
Producers Jeremy O'Keefe and Graham Patrick Martin will be in attendance Saturday and Sunday.
Key Cast: Bashir Salahuddin, Ana Ortiz, Wallace Langham, Vladimir Caamano, Maria DiDomenico
Director/Writer/Producer: Keith Powell
Producers: Jeremy O'Keefe, Graham Patrick Martin, Andrew J. Sacks, Matt Miller
Website: www.sophieqfilm.com
Movie Trailer

The San Luis Obispo International Film Festival continues to grow and thrive as an oasis for independent filmmakers to screen their films and have face to face contact with enthusiastic audiences in talk-back sessions and workshops. For current history details and much more, visit slofilmfest.org.