The Garden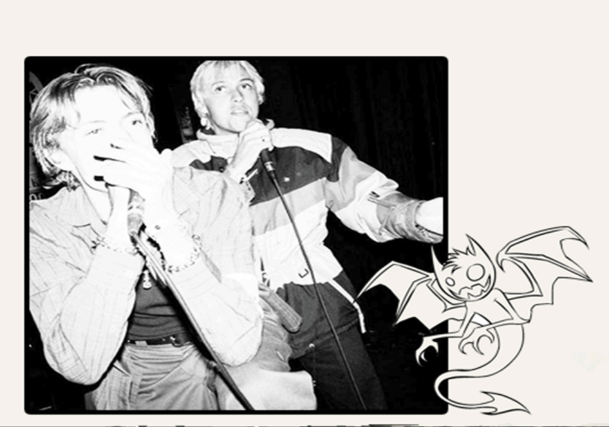 SLO Brew Rock
855 Aerovista Place, San Luis Obispo, CA
$20.00
Event Information
Fremont Theater Group & Numbskull Present:
The Garden
live at SLO Brew Rock on Friday, October 25! Special Guest,
Mannequin Pussy and So Pitted
will open the show.
The Garden
"The Garden is an ever evolving duo from Orange County, California. Established in 2011 by twin brothers Fletcher and Wyatt Shears, they also created the term, "Vada Vada" to represent their music and other endeavors.
Typically seen live playing drums and electronics, Fletcher can also be seen front and center on vocals, belligerently performing alongside his brother, Wyatt.
Wyatt consistently takes position of lead vocals and bass in the duo whilst performing and can be seen simultaneously moving in un-choreographed bizarre patterns.
Touring globally since 2012 they have become known for their energetic, aggressive and off the wall performances.
To date, the twins have released four EP's, three full-length LP's – the latest "Mirror Might Steal Your Charm" released on March 30, 2018."