Beer for Boobs "Pink Party Pint Night"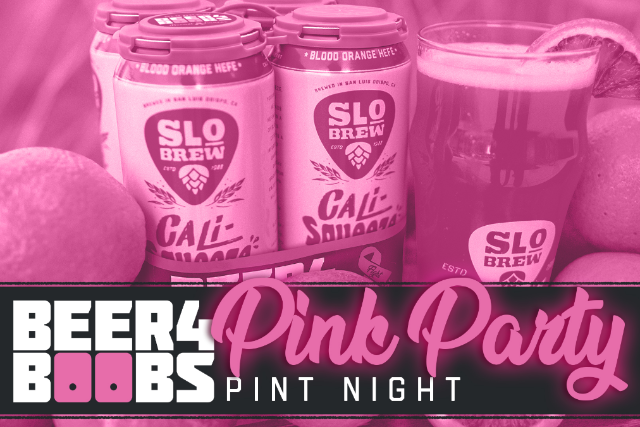 SLO Brew Rock
855 Aerovista Place, San Luis Obispo, CA
Event Information
WE LOVE BOOBS! This October SLO Brew is teaming up with Beer for Boobs and donating a portion of all Cali-Squeeze sales from across the state towards supporting breast cancer research and recovery organizations!
Help us kick off the month with a "Pink Party, Pint Night" at SLO Brew Rock from 5:00 PM to 9:00 PM on Tuesday, October 1st. Custom pint glasses will be available for purchase along with fills of Cali-Squeeze, our headlining citrus Hefeweizen with a deep pink color.
Come out, wear pink and sip on a Squeeze to join the fight. Donation jars will be lined up on The Rock's bar to benefit the non-profit or visit
http://www.beerforboobs.org/
to show your support.
All in all we want to save the boobies!