Battle of the Bands at SLO Brew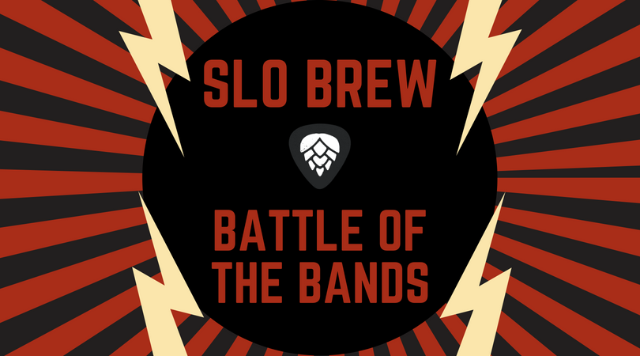 SLO Brew
736 Higuera St, San Luis Obispo, CA
Event Information
SLO Brew is hosting a Battle of the Bands competition throughout the month of August, highlighting local artists by providing them with a platform to share their music on the SLO Brew stage.

There will be two bands battling per night, with round one of competition taking place on August 1, 6, 8, and 13. The remaining four artists will compete in the semi-finals on August 20 and 27, with the final competition play on August 29. The San Luis Obispo community is encouraged to attend the performance nights in support of local live music.

The winning bands will be selected based off of the number of overall crowd votes at the time of the performance combined with judge scoring from SLO Brew's music department.

----

Winners of the SLO Brew Battle of the Bands contest will receive:

1st Place – $1,000 Cash Prize + The Sauce Pot Studio Recording Session

2nd Place – $500 Cash Prize + Band Photoshoot and Ernie Ball Guitars Swag Package

3rd Place – $250 Cash Prize + SLO Brew Brewer's Basket

-----

Free admission for Ages 21+ | $5 admission fee at the door for Ages 18+

Monday night show doors at 8 PM | Wednesday night show doors at 10 PM

Further competition information is available at slobrew.com/live.