The Rocky Horror Picture Show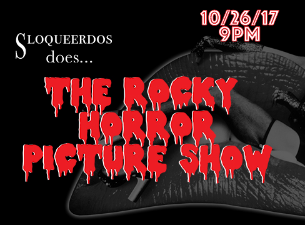 SLO Brew Rock
855 Aerovista Place, San Luis Obispo, CA
Event Information
Join us on October 26th at Slo Brew Rock, as Sloqueerdos continues the tradition of The Rock Horror Picture Show. Enjoy the movie on a 12x12 Projector Screen while the cast reenacts the musical numbers on stage.

Audience Participation is strictly MANDATORY.
So pull out the fishnets, lipstick, and corset and Give Yourself Over to Absolute Pleasure!!!!

Get there early, grab yourself a beer, and find a good seat!
Door opens at 9
Show starts at 930