MarchFourth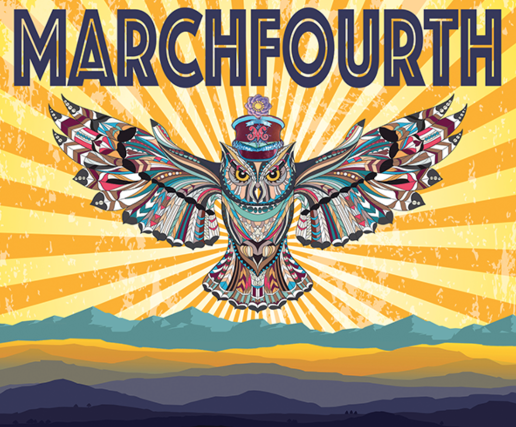 SLO Brew Rock
855 Aerovista Place, San Luis Obispo, CA
$18.00
Event Information
Join us at SLO Brew Rock on Thursday, October 17 for MarchFourth! Special guest, DJ Mano Gil​, will open the show!

Tickets on sale NOW!


♦ SHOW INFORMATION ♦
Door Time- 7:00 PM
Show Time- 8:00 PM
21+

♦ BAND INFORMATION♦
MarchFourth is a joy-inducing force of entertainment. The colorful explosion of brassy funk, rock, and jazz is all about the groove. This larger-than-life group of musicians and acrobats tours the country year-round, bringing a spirit of celebration wherever they go. MarchFourth is, in a word, FUN!
Fifteen MarchFourth musicians traveled from Portland, Oregon to New Orleans, Louisiana to record their fourth studio album, MAGIC NUMBER, self-released in September 2016. With Producer Ben Ellman (Galactic) and Engineer/Producer Mikael "Count" Eldridge (DJ Shadow, Tycho, Trombone Shorty) at the helm, the album is full of the captivating grooves and brassy swagger you'd expect from MarchFourth, plus a healthy dose of New Orleans magic, with guest appearance by Trombone Shorty, Stanton Moore (drums), and Matt Perrine (sousaphone). The album was fan-funded through Kickstarter.