SLO Queerdos Present: The Rocky Horror Picture Show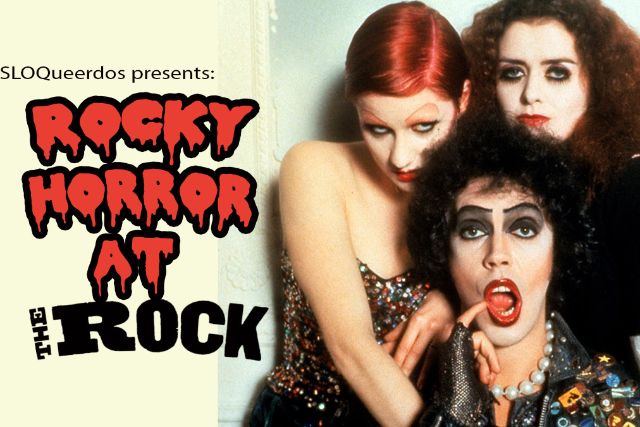 SLO Brew Rock
855 Aerovista Place, San Luis Obispo, CA
$15.00
Event Information
Join SLOQueerdos as we continue the tradition of The Rocky Horror Picture Show at the SLO Brew Rock Event Center.
Pull out the fishnets, lipstick, and corset and come give yourself over to absolute pleasure!!!!
This year the cast will be re-enacting the movies musical numbers in front of the huge 19' x 9' Screen in the Event Center.
Audience participation is strictly MANDATORY.
Get there early, grab yourself a beer, and find a good seat!
We've sold out the last two years so this year we've added a second day to make sure everyone gets a chance to see the show.
**** PLEASE NOTE: This year features three live showings for the performance:
**10/30/19 9 PM show
**10/31/19 6 PM show
**10/31/19 9 PM show
Please purchase the appropriate ticket option when checking out online ****
Tickets are $15 and can be purchased at slobrew.com/live and SLOQueerdos.com | Ages 18+